The "4.0 Energy Efficiency Benchmark Digital Intelligent Technology" high-end kiln of GVT K13# was started-up on 22th Feb. 2022, which was built by DLT for Nabel Group Jiujiang base in Jiangxi Province.
Equipped with the whole set of HLT automatic raw material preparation system, including "ContinuB" continue ball mill, clay pulping system, "FaST" serial ST28000 huge capacity spray dryer and crushing system, etc., the raw material production line represents high-end and leading technology in the ceramic industry.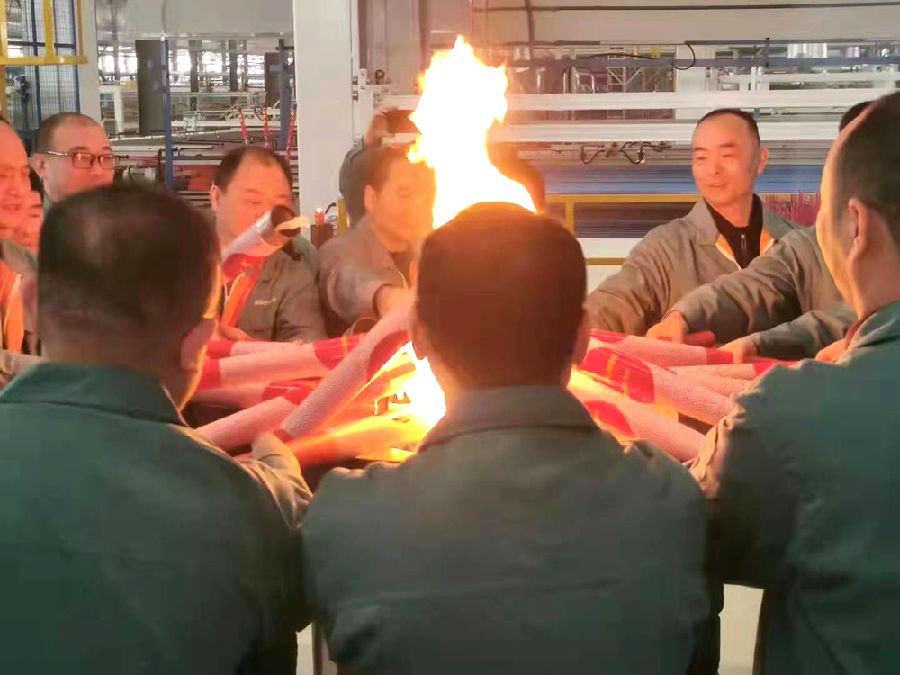 The "ContinuB" continue ball mill is comprised of one set of 90 cubic meters mill plus four sets of 60 cubic meters mill, with a total output of 50 ton/h. And it is designed as automatic and intelligent technology to improve company management.
The "FaST" serial ST28000 spray dryer could reach 1600ton/day capacity with 15 meters inner diameters. There are many advantages such as hot air distribution is more uniform, body top section temperature difference could be less than 50℃, the special design on main body structure that decrease materials conductivity area which can save a large amount of heat loss, at the same time the powder output increase by 2-3%; The said spray dryer equip with the automatic and intelligent center control system, could be connected with ERP and MESS management system, which is convenient to manage the factory data collection.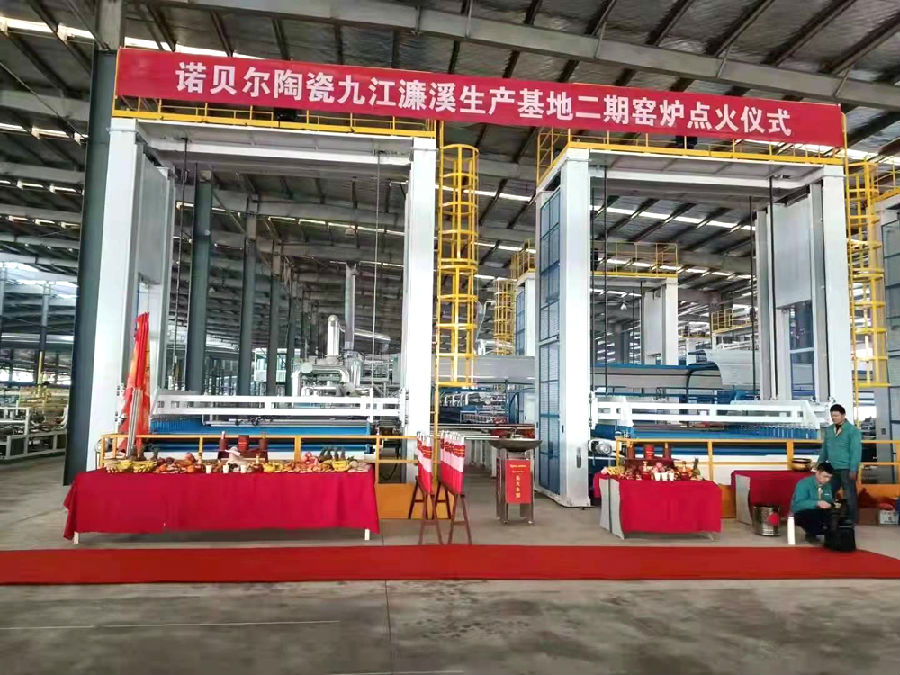 Equipped with a DHD-EM4 high efficiency and energy-saving self-circulation four-layer dryer, DHD-EM1 pre-kiln dryer, dryer before and after inkjet machine and related accessories, the "4.0 Energy Efficiency Benchmark Digital Intelligent Technology" high-performance DFC kiln mainly produces the 800*800-10.5mm high quality GVT, which could reach 25000 m²/day one line.
The kiln equip with the advanced digital and intelligent management system DDI4.0-A, SPR combustion system, DHR heat recovery system, OCE optimal combustion eco system, EHI updated insulation system and 3H high-efficient heat exchanger of fume. With above new technology, the kiln management could be more precise, intelligent and scientific. This kiln highlights in low gas consumption, high-efficiency management, large output and running with great stability.

And EM4 high efficiency four-layer dryer is with the advantage such as high efficiency, uniformity, gas saving. Under normal production condition, the dryer run with recycle hot air only, no need to turn on the hot air generator for extra heat, while saving a large amount of gas and cost.
Nabel Group China is one of the biggest and reputated ceramic manufacturer, with long time good cooperation with HLT/DLT Group. Since 2019, the sintered slabs line and the GVT K12# were built by DLT at Deqing base in Zhejiang Province and Jiujiang base in Jiangxi Province, both running successfully. .