In India, LT brand has become a successfulexample with the fastest development and best market recognition thanks to its strongerand stronger local service team, as well as its rich manufacture experience andadvantage of high quality complete plant equipment.
Even during the harsh time when the globalepidemic is spreading widely and rapidly, especially under the situation thatthe Chinese technicians cannot provide the technical support to the sites inIndia, LT Indian local sales and technicalteam are working day and night with spirit of persistence at nearly 50℃ ambient temperature inorder to finish the installation and commissioning on time.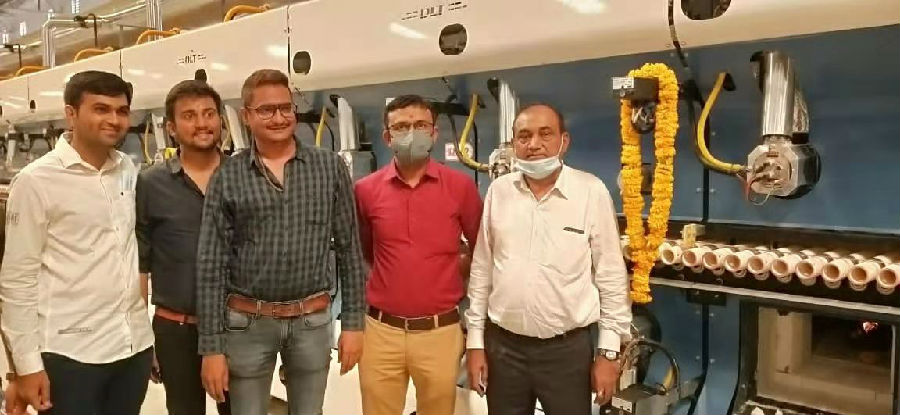 Under such kind of tough situation, LT brandhas kept a large volume of export to the international market, showing itsimage of innovation and vision of globalization.
With the advantage of localization and thestrong guarantee from LT production department, they made full use of everyminute to shorten the construction period for the customers, decrease thepossible loss, increase the production quality and help customer to win themarket.
Recently, the famous Icon Group, renownedfor producing high-level GVT in Indian ceramic industry, cooperated with DLT againfor a new line to produce GVT tiles.
Icon Group is composed of Icon, Duracon, Eracon,Acecon and some other units, mainly producing double-charged tiles and GVT,being favored by consumers for its high quality products in the high-endEuropean and American tile markets.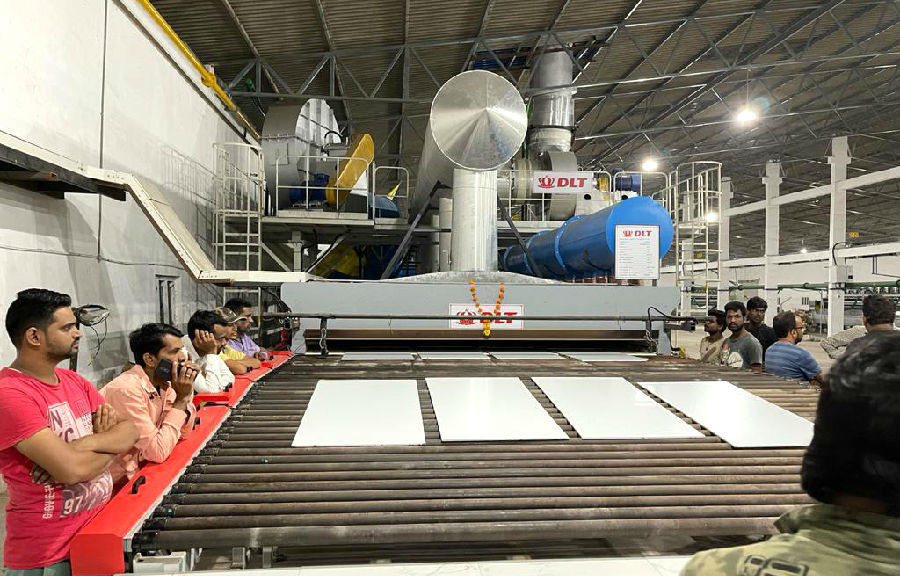 As one of long time supporters of LT brand,Icon Group has chosen to use machinery from LT brand for the last so manyyears, including presses, dryers, kilns, ball mills, etc. And as a return, the runningstableness and eco-friendliness of LT equipment helped Icon Group a lot increation of ideal economical benefits.
The production line includes a DFC 4.0energy efficiency benchmark digitized and intelligent firing kiln (W2950/L231M), a DHD-EM5 high-efficient 5-layer dryerwith energy-saving and self-circulation technology, a pre-kiln dryer, a glazeline dryer and other accessories equipment, which can produce high level GVT tilessizing 600*600mm and 600*1200mm of thickness 8-10mm, with a daily output up to18,000m2.
In order to achieve better energy-savingperformance and best tile quality, the kiln adopts DLT patented technology, DHRheat recovery system and OCE optimal combustion eco system, combined withautomation, intellectualization, high efficiency and low consumption,strengthening the image of high quality and added value for the customer.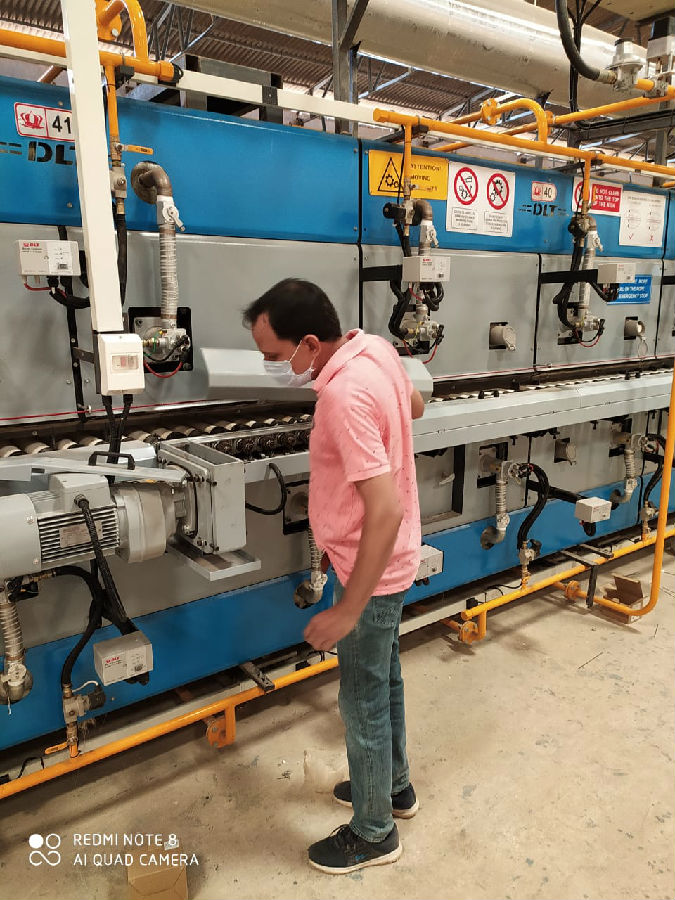 While in the same time, lots of projects have started mass productionsuccessfully since last July and August, including new GVT lines for IKAA, whois famous for producing high-end GVT in India, CASA, a member of Verona Ceramic Group, SISCONand PIONEER. Besides the foregoing, the wood strip line for SILK and the doublefiring wall tile for ITILE also started production in August.
Furthermore, projects under installation andcommissioning include COVERTEK, LAND DECOR, AVLON and SOLARIUM, the kilns ofwhich will soon get start-up according to the schedules.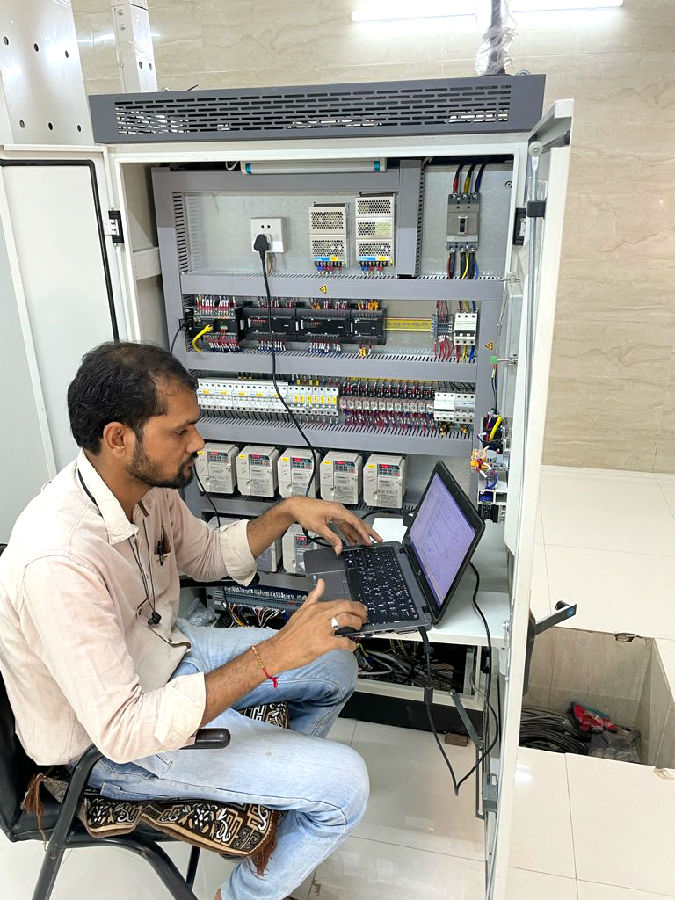 Not only the production line in headquarter,but also the construction of project site, both are proceeding orderly evenunder the epidemic, which shows LT spirits of energetic and progressive.
The excellent LT local team, made up ofnearly 30 technicians and sales managers, have been working hard all theseyears in the booming Indian ceramic market, providing continuous, reliable, andefficient support to the customers with exquisite technology and responsibleattitude.
Obviously,LT team has made an excellent contribution to the Indian ceramic industry inits great development during the past many years. The Chinese manufactureintegrated with LT brand will prove a successful mode in the future.