On March 18,2021, at the Guangdong L&D Group's Rongchang base in Chongqing, HLT&DLTand Keda constructed the large-output high-end porcelain Phase II R5# wide kilnfull line project was held ignition ceremony.
L&D ChongqingBase covers an area of 1.3km2 and plans to put 20 production lines,mainly producing porcelain tiles. It is the production base with the highestdegree of automation and the least labor production lines in the L&D Group.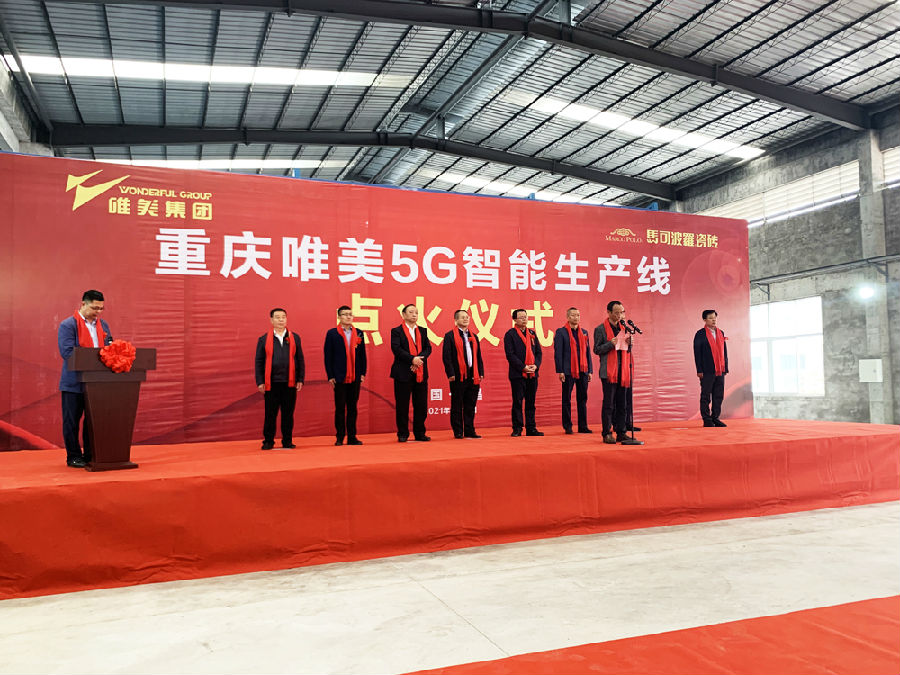 HLT&DLT, Kedaand L&D Group have been cooperating for more than 20 years and are goodpartners for each other. In Chongqing L&D R5# wide kiln production lineused 4 sets of Keda KD8518 presses, CNC intelligent polishing lines andpackaging lines. DLT one energy-saving and "4.0 energy efficiency benchmarks,digital intelligence" high-end porcelain wide kiln (W3050/L480.9M), andone DHD-EM6 high-efficiency self-circulating 6-layer dryer and other equipment.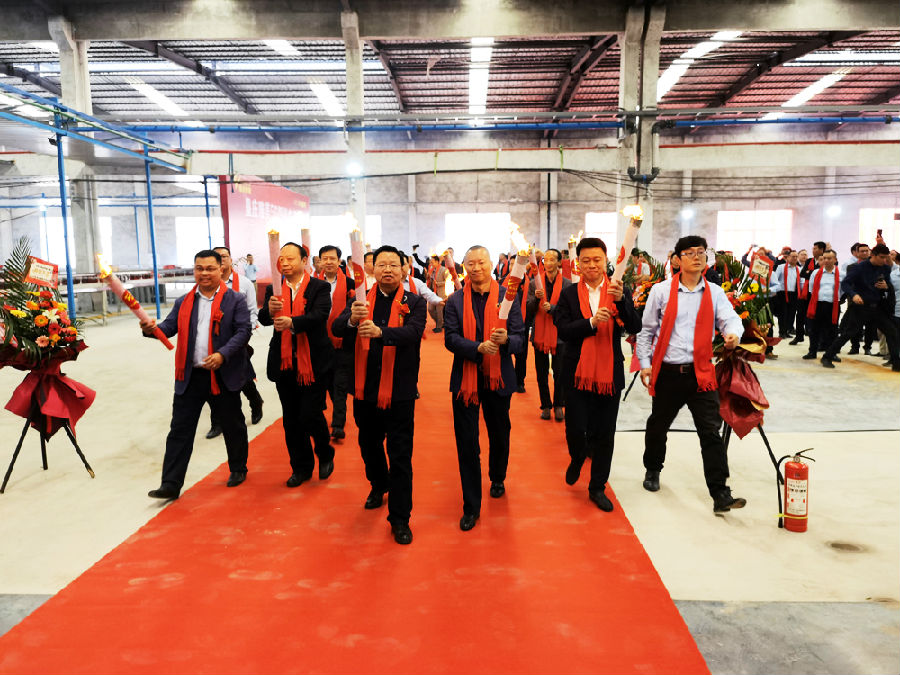 The main productsize is 800×800*10.0mm high-end porcelain tiles, with a designed output of45,000 m²/day.
The constructionof the R5# wide kiln line project reflects the highest technical level of the L&Dproduction line and also represents the highest standard in the industry.Whether in terms of equipment intelligence, energy saving and environmentalprotection, product innovation, etc., it also has reached the internationalfirst-class. It provides equipment support for the high-quality development of L&DCeramics in Chongqing ceramic industry.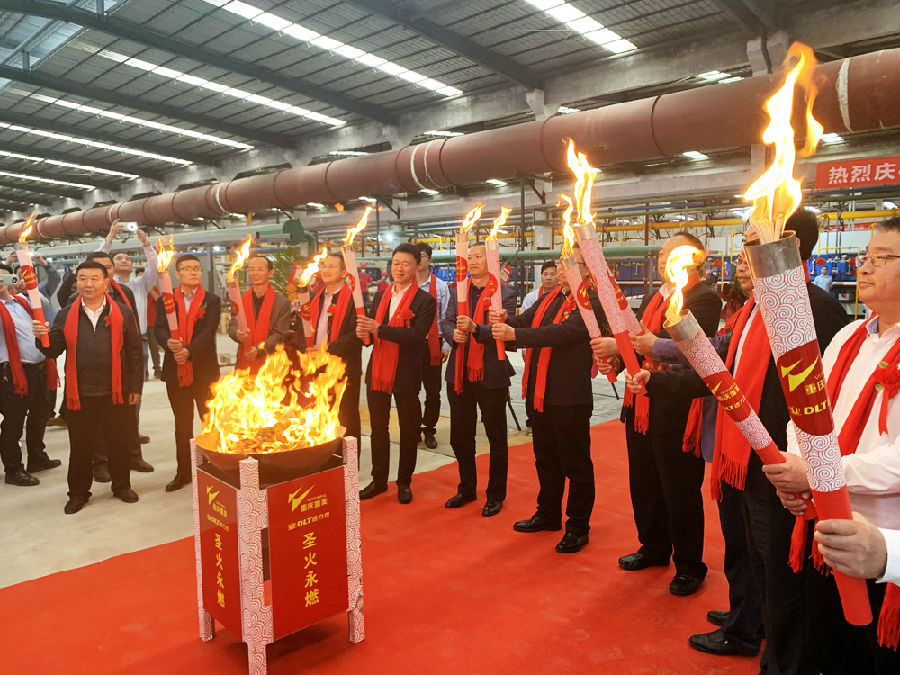 It is worthmentioning that L&D Group always applied many innovative products andequipment of HLT&DLT, Keda group in its production bases in the first time.
The project lightup success and production of this project not only the simple expansion ofproduction capacity, but also on a higher dimensionality to promotes and leadsthe transformation and upgrading of the China southwestern ceramics industrywith advantages of green, smart, and environmentally friendly. At the sametime, it also added a strong touch to Rongchang County's creation of the"Western China Ceramic Capital".